India will count its people in 2021. In September 2018, then Union Home Minister Rajnath Singh had stated that the 2021 Census would be a caste census. But official orders to this effect have not been issued thus far. Some organizations are planning to launch an agitation on the issue. We will keep our readers informed of all the developments in the matter. In this context, here are edited excerpts of a conversation with Raj Narayan, convenor of Janhit Abhiyan, New Delhi.
Nawal Kishore Kumar (NKK): Census will be conducted in 2021. Some organizations have demanded that as part of the exercise, the government should also count the OBCs of the country. Your take?
Raj Narayan: This demand has no meaning. Why should the government count only the OBCs? Such a demand was never made. Those who are talking of an OBC census are only trying to divert the issue. They are falling into the trap of the government. In 2011, when we discussed launching an agitation demanding caste census under the banner of Janhit Abhiyan, our demand was that the populations of different castes should be determined. That would show how lop-sided the distribution of resources in the country is.
NKK: What was the genesis of the demand for counting the OBCs?
RN: In 2018, a programme was organized in Delhi. Among those present was Ram Bahadur Rai, considered very close to Prime Minister Narendra Modi. Dilip Mandal and other intellectuals were also there. I was also invited to speak. But I knew what kind of things would be said there in the name of caste census. So, I did not go. It was at that programme that OBC census was first mentioned. Then, Home Minister Rajnath Singh also repeated it. At that time, his statement was criticized. We demanded that if a caste census is at all to be conducted, the number of people of all castes should be counted – as was done in 1931.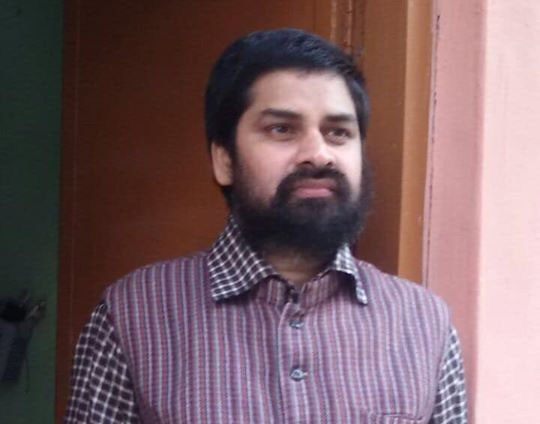 NKK: Don't you think the demand for caste census is not being raised as vigorously now as was in 2011?
RN: You are right. In 2009, we had launched a movement under the aegis of Janhit Abhiyan. It was due to our efforts that a proposal to conduct a caste census was placed before Parliament. Later, the leaders of many parties joined us and together we mounted pressure on the government. But P. Chidambaram and Pranab Mukherjee ruined everything. You will be surprised that Rs 3,500 crore were earmarked for the exercise then. The allocation was raised to Rs 5,000 crore by the BJP government. Thus, Rs 5,000 crore of the hard-earned money of the poor went down the drain. Those who were tasked with conducting the caste census had no experience. The figures that emerged were rejected by the government, saying they were not credible.
NKK: What are Janhit Abhiyan's future plans? Will you launch another agitation?
RN: We are already agitating. We have launched our agitation from Bihar. We will hold a big programme in Delhi in March. We are also in touch with the leadership of different parties. We are requesting them to bring pressure to bear upon the government to conduct caste census. Please do remember that unless a caste census is conducted, the benefits of developmental schemes would not reach the intended beneficiaries in full measure. The issue of reservation is also linked to caste census.
Translation: Amrish Herdenia; copy-editing: Anil