Savitribai Phule (3 January 1831 – 10 March 1897)  
Savitribai Phule was inarguably India's first woman teacher. At a time when education was not a priority even for the boys of the Shudra and the Atishudra communities, Savitribai went from home to home persuading girls to acquire an education. Despite all-round opposition, she did not budge from her path. She aided her husband Jotirao Phule's epoch-making Bahujan movement. But Savitribai's contribution to the progress of Indian society, especially its women, was not limited to that. Besides running schools, Jotirao Phule also ran maternity homes, and homes for widows and for orphaned children. Savitribai contributed immensely to the establishment and the running of these institutions. When the plague epidemic was raging through the country, Savitribai, without caring for her own life, served the patients. She contracted the disease and laid down her life in the service of humanity.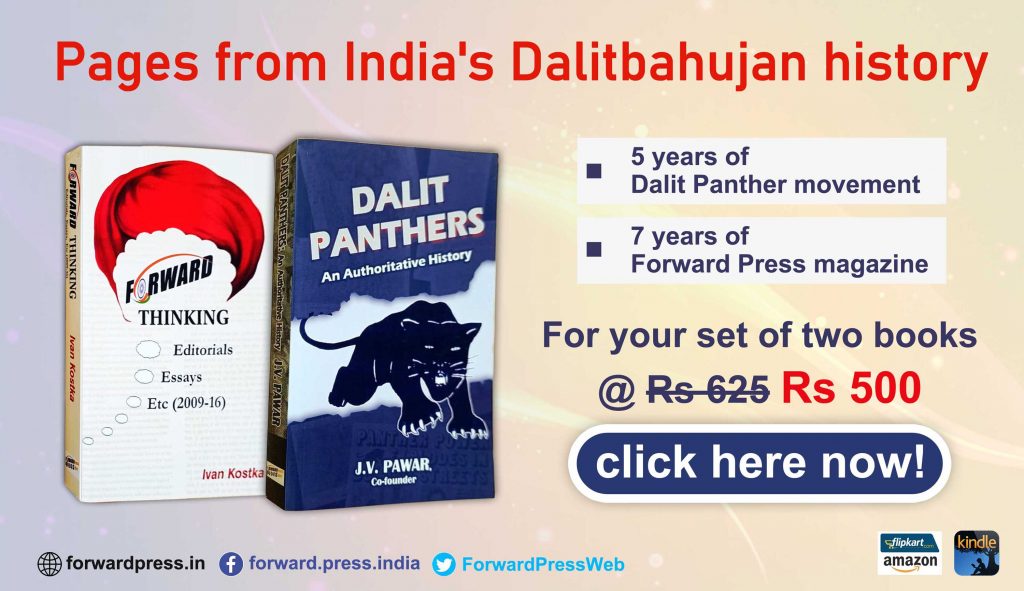 Those days, women had to suffer a lot for children born out of wedlock. Unable to face society and fearing public opprobrium, the mothers would kill the newborns. A widow called Kashibai used to work as a cook at the home of Jotirao Phule's friend and well-wisher Sadhashiv Govde. An unscrupulous Brahmin took advantage of her helplessness and impregnated her. Kashibai asked the father of the child to accept the responsibility of bringing him up. But he flatly refused. Fearing ignominy and humiliation, Kashibai killed the child and was sentenced to life imprisonment for murder. The year was 1863 and it was for the first time that such a harsh punishment had been handed down to a woman. She had, of course, committed a crime but was not solely responsible for what she did.  
In 1868, Savitribai was recuperating from an illness at her parents' place in Nayagaon, Khandala. From there, she wrote a letter to Jotirao, on 29 August, describing a similar incident: "One Ganesh, a Brahman, would go around villages, performing religious rites and telling people their fortunes. This was his bread and butter. Ganesh and a teenage girl named Sharja, who is from the Mahar community, fell in love. She was six months pregnant when others came to know about this affair. The enraged people caught them, and paraded them through the village, threatening to bump them off. I came to know about their murderous plan. I rushed to the spot and scared them away, pointing out the grave consequences of killing the lovers under the British law. They changed their minds after listening to me. The couple was let off on the condition that they would leave the village." 
Jotirao was shocked to read of this incident. It did not take him a moment to make up his mind that he would start a "Matri Sadan" (home for mothers) at his residence 395, Ganj Peth, Pune. The Matri Sadan was chiefly meant for widowed Brahmin women, who weren't allowed to remarry and often became victims of sexual exploitation. The punishment of "Kala Pani" (exile to the cellular jail at Port Blair in the Andamans) handed down to Kashibai was the talk of the town. People were terrified. After establishing the Matri Sadan, Phule got pamphlets circulated in major cities and places of pilgrimage in Maharashtra saying that the Matri Sadan facility could be used to avoid getting sentenced to Kala Pani. The pamphlets had a very positive impact. By 1884, 35 Brahmin widows had delivered their babies in the institution. In 1874, the Phule couple adopted the son of one such hapless widow and named him Yashwantrao. They brought him up with great love and care and he went on to become a doctor.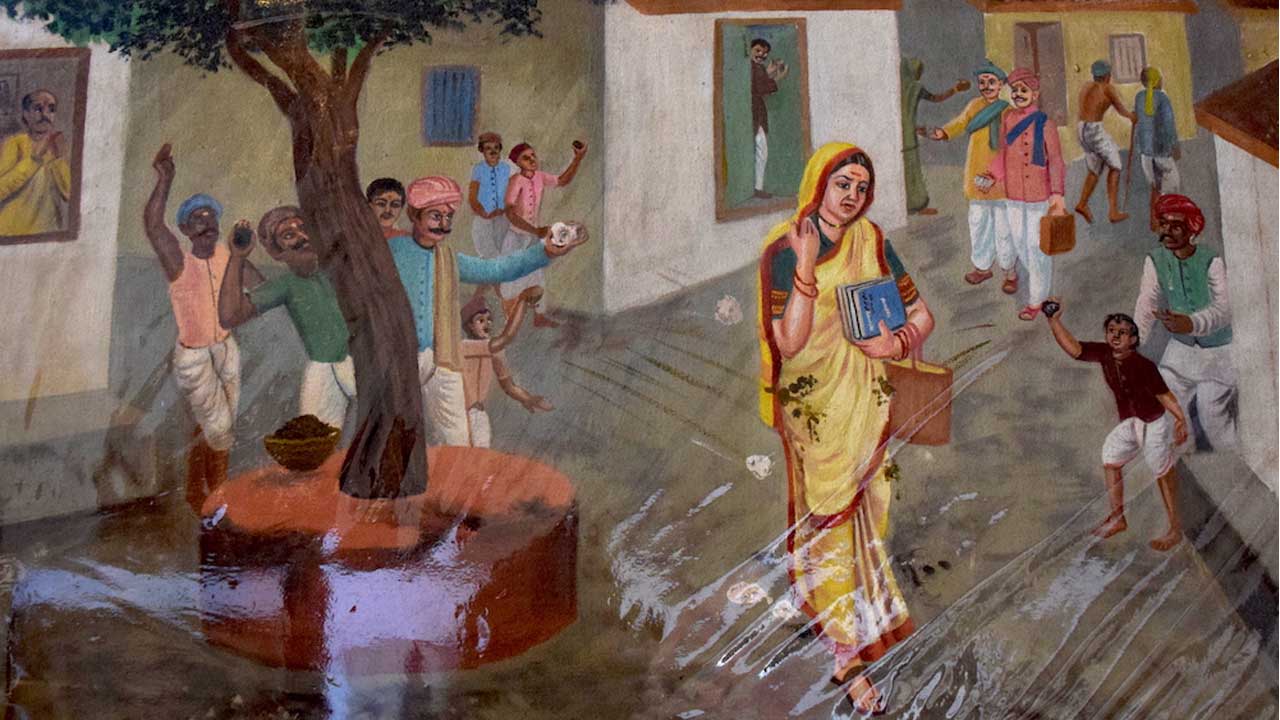 As part of their endeavour to check female infanticide, on 10 July 1887, the Phule couple got their will registered. It said that Savitribai would look after the girls living in Matri Sadan like her own daughters. One revolution often leads to another. The revolutionary steps taken by Savitribai to stop the killing of children born of extramarital relations inspired other social workers of Maharashtra. Narayan Meghji Lokhande was the editor of a Marathi newspaper Deenbandhu. He was also a leading labour leader and social reformer. By then, Sati had been outlawed but widows were condemned to a pitiable existence. There were restrictions on what they could eat and what they could wear. They could not visit fairs, were not allowed to participate in celebrations of festivals and were barred from going anywhere for entertainment or pleasure. They were tonsured immediately after the death of their husband. Inspired by Savitribai, Lokhande launched a movement against this abominable practice. The barbers all over Pune refused to tonsure widows. When pressure was mounted on them they struck work. Savitribai Phule also lent her support to the strike. The barbers' strike became international news. The London-based newspaper The Times published a story on the strike in its issue dated 9 April 1890. After reading the story, many women from England wrote to Lokhande showering praises on his initiative.      
In 1877, a famine struck Maharashtra, affecting hundreds of thousands. The Phule couple appealed to the people for help and trudged from village to village collecting donations in cash and kind. With the help of friends like Dr Shivappa, they established the Victoria Balashram at Dhankawadi. The ashram provided meals to more than a thousand poor and needy people every day. Savitribai helped with the management of the ashram. She also visited the famine-hit areas along with workers of the Satyashodhak Samaj. In April 1877, she was in the Junnar area of western Maharashtra. From there, she wrote a letter to Jotirao Phule giving a heart-wrenching account of the sufferings of the people: "The year 1876 has gone, but the famine has not – it stays in most horrendous forms here. The people are dying. The animals are dying, collapsing. There is severe scarcity of food. No fodder for animals. The people are forced to leave their villages. Some are selling their children, their young girls, and leaving the villages. Rivers, brooks and tanks have completely dried up – no water to drink. Trees are dying – no leaves on trees… Some are eating poisonous fruits, and drinking their own urine to quench their thirst. They cry for food and drink, and then they die." 
She also described what happened during one of her visits to the famine-hit area along with her associates R.B. Krishnaji Pant and Laxman Shastri: 
"The moneylenders are viciously exploiting the situation. Bad things are happening as a result of this famine. Riots are breaking out. The collector heard of this and came to ease the situation. He deployed White police officers, and tried to bring the situation under control. Fifty Satyashodhaks were rounded up. The collector invited me for a talk. I asked the collector why the good volunteers had been framed and arrested without any rhyme or reason. I asked him to release them immediately. The collector was quite decent and unbiased. He shouted at the White soldiers, "Do the Patil farmers rob? Set them free." The collector was moved by the people's plights. He immediately sent four bullock cartloads of (jowar) food."
The Phule couple had also established a hostel for students who came to Pune from far-off places to study. For want of accommodation, the hostel operated from their residence. Savitribai looked after the students. Laxman Karadi from Bombay, who was living in the hostel, was all praise for Savitribai. He wrote, "I am yet to meet a more loving woman than Savitribai. She gave me more love than my mother could ever have." 
Another student wrote a touching note in his memoirs about Savitribai's nature, her extremely simple lifestyle and the immense love between her and Jotirao. Mahadu Sahadu Waghole wrote: "Savitribai was very generous, and her heart was full of kindness. She would be very compassionate to the poor and the needy. She would constantly give the gift of food; she would offer everyone meals. If she saw tattered clothes on the body of poor women, she would give them saris from her own house. Due to this, their expenses rose. Tatya [Jotirao] would sometimes say to her, 'One should not spend so much.' To this, she would smile and ask, 'What do we have to take with us when we die?' Tatya would sit quietly for some time, for he would have nothing to say in response. They loved each other immensely."
In 1897, famine returned to Maharashtra. Savitribai and her associates again immersed themselves in the service of the poor and the needy. But this time, it was not famine alone. There was plague, too. Hundreds of people began dying every day. Yashwant had become a doctor and was serving in the army. At a time when people were asking their loved ones to leave the plague-stricken area and move to safer places, Savitribai called her adopted son to Pune to treat the sick. Savitribai knew that plague was highly contagious and fatal, yet she served the patients day and night. She went to their homes to take them to the hospitals. She came to know that the son of one Pandurang Babaji Gaekwad in the Mahar settlement outside the village of Mundhwa was afflicted with plague. No one was ready to even go near the sick child. She rushed to the place and carried the child on her back to the hospital. Savitribai was hopping from one plague patient to another and couldn't have avoided catching the contagion herself. The inevitable happened. On 10 March 1897, plague snatched from us a revolutionary woman full of motherly affection and a never-say-die attitude.  
Marathi newspaper Deenbandhu compared her courage to that of Laxmibai. Satyashodhak Samaj worker Narayan Mahadev, alias Mama Parmanand, wrote on 31 July 1980:
"More than Jotirao, her wife deserves praise. No matter how much we praise her, it won't not be enough. How can one describe her stature? She cooperated with her husband completely and along with him, faced all the trials and tribulations that came their way. It is difficult to find such a sacrificing woman even among the highly educated women from upper castes. The couple spent their entire lifetime working for the people."
Savitribai was also a poetess, writer, orator and editor. Kavya Phule, a compilation of her 41 poems in Marathi, was published in 1854. It was probably the first anthology of poems by an Indian woman. At a time when most of the Indian writers, in their so-called quest for Indian-ness, were writing commentaries on or translating Sanskrit texts or repackaging them, she gave expression to the pain and the misery of the common Indian people. Besides poems, her letters are also of historical importance. 
In one of her letters to Jotirao, she wrote how her relatives were upset with what Jotirao was doing. Jotirao used to question brahmanical texts and describe pujas, yagnas, kirtans, etc as shams. That turned not only the Brahmins and the savarnas but also his own people against him. In the letter, she wrote that her brother constantly criticized Jotirao and said that Phule had rightly been excommunicated for serving the Untouchables. She wrote that her brother had lost his senses. "I told him, 'You are narrow-minded, and the Brahmins' teachings has made it worse and you have stopped thinking for yourself.'" She praised Jotirao profusely in the letter. 
Savitribai was an excellent orator. Like Jotirao, she had read Indian and foreign literature extensively. When she spoke, people latched on to her every word. The women who once hurled taunts, expletives and muck at her turned her admirers. Savitribai believed that education had no meaning unless it helped one secure dignified employment. Land was a good source of employment but it was under the control of the Brahmins and the savarna feudal lords. The Shudras and the Atishudras worked for them and became their slaves. She wanted the Shudras and Atishudras to take interest in entrepreneurship. In her speeches, she used to explain the importance of hard work and collective action. 
"Laziness is a synonym for poverty," she said. "It is the enemy of knowledge, wealth and respect. A lazy person can never acquire knowledge, wealth or respect. Consistent hard work, will power and positive thinking lead to success. I believe that success will come only through these means. I am confident that it will."
Besides Kavya Phule, another collection of her poems was published under the title Bavankashi Subodh Ratnakar. She also edited a book on Jotirao's speeches. A collection of her speeches and poems titled Savitribai Phule Ke Bhashan Aur Geet is available. She symbolized the power of womanhood in India. The dwij community considers Laxmibai as the heroine of India's First War of Independence for having taken on the British. But political freedom is incomplete and futile without social freedom. Savitribai played a seminal role in the emancipation of the downtrodden, including the women. Laxmibai is miles behind her.
 (Translation: Amrish Herdenia; copy-editing: Anil)
---
Forward Press also publishes books on Bahujan issues. Forward Press Books sheds light on the widespread problems as well as the finer aspects of Bahujan (Dalit, OBC, Adivasi, Nomadic, Pasmanda) society, culture, literature and politics. Contact us for a list of FP Books' titles and to order. Mobile: +917827427311, Email: info@forwardmagazine.in)

The titles from Forward Press Books are also available on Kindle and these e-books cost less than their print versions. Browse and buy:

The Case for Bahujan Literature

Dalit Panthers: An Authoritative History

Mahishasur: Mithak wa Paramparayen