Father Stan Swamy passed away on 5 July 2021. Fingers are being pointed at the Government of India and the judiciary for his death in judicial custody.
Stan Swamy was suffering from Parkinson's, because of which he could not even hold a glass of water in his hands. Besides, he was hard of hearing. He had had many bad falls in jail. Having been operated for hernia twice, he was also suffering from lower abdominal pain.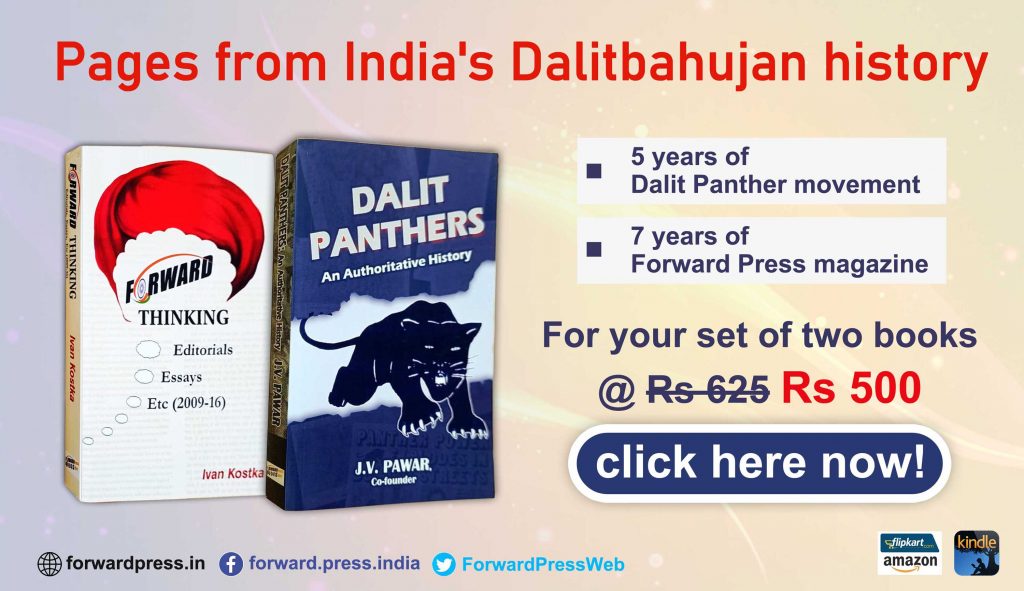 He was admitted to a private hospital on 29 May 2021 on the orders of the Bombay High Court issued on his application. Last month, the National Investigation Agency (NIA) had submitted an affidavit to the court, opposing his bail plea. The agency said that there was no "concrete evidence" that he was ailing. The agency also argued that he had Maoist connections and had conspired to create unrest in the country. 
The Bombay High Court was to hear his bail plea on 5 July 2021 – the day of his death. The NIA had arrested him on 31 December 2017 in a case connected with the Elgar Parishad that was held on 31 December 2017. The police claimed that inflammatory speeches at the meeting had triggered violence in Bhima-Koregaon the following day. 
Chauthiram Yadav: 'Institutional murder' 
Father Stan Swamy's death sent a wave of grief through the Dalitbahujan circles. Glowing tributes were paid to him on Facebook, Twitter and other social media platforms. Well-known critic Chauthiram Yadav says, "He was a saint – a saint who fought for the rights, the human rights, of the Adivasis. He was a Dalitbahujan intellectual who called a spade a spade. Such intellectuals are invariably framed and thrown behind bars by governments. The Bhima-Koregaon incident was used as a ruse for arresting him and he was tortured while in prison. His bail pleas were rejected, ignoring the fact that he was an elderly person with serious ailments. A ruthless judiciary and a colluding government are responsible for his institutional murder. The real culprits of Bhima-Koregaon violence are roaming free. This incident has drawn national and international condemnation. The world is outraged to see how democracy is being murdered in India."  
Laxman Gaikwad: 'Government's attitude dangerous for humanity'  
Laxman Gaikwad, one of the founding members of Dalit Panther movement, said, "It is very wrong. Sincere workers, who serve humanity, shunning power and wealth, are allowed to die in this manner – this is a shame on our country. He worked for poor Adivasis, he wiped their tears. Everyone is free to have an ideology. People of different beliefs live in this country. This is not good. I am with him. What happened with him was terrorism. It is dangerous for humanity."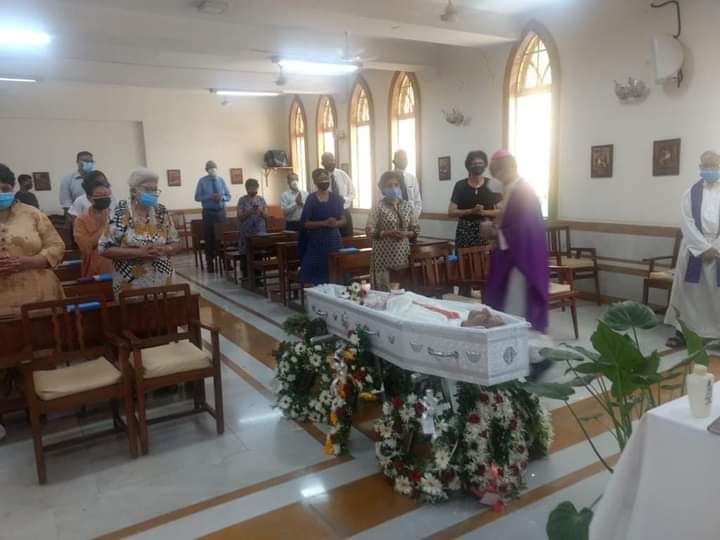 Dr Shanti Khalko: 'He played a key role in popularizing International Day of Indigenous Peoples' 
Adivasi author and social worker Dr Shanti Khalko says, "He was a messiah. We had worked together. He had played a key role in popularizing the International Day of World's Indigenous Peoples (9 August) in India. He made the Adivasis conscious of their rights and inspired them to struggle. He spread awareness among them. We started celebrating the day at district headquarters. He made it a point to attend the event. He took part in ideological events of the Adivasis and the Dalits and also in programmes for drawing up action plans. If the younger generation failed to understand matters, he took the lead in convincing them. The younger generation have a short fuse. But he ensured that the Adivasi movements kept away from violence and adopted non-violent means. The Adivasis are deeply grieved by his passing. He fought for the rights of others but his own human rights were violated. His custodial death is sad and unjust and deserves outright condemnation. He was jailed for no fault of his. He was subjected to inhuman behaviour. His basic rights were snatched away from him. We will collectively raise our voice against this." 
Badal Saroj: 'Cruel dictatorship took his life' 
Activist and journalist Badal Saroj, while reiterating the demand for the release of all political prisoners, says, "Stan Swamy was murdered in custody. He was arrested under the UAPA despite the fact that he suffered from many serious ailments. NIA consistently opposed his bail pleas. He was moved to a private hospital through judicial intervention. But by then, it was too late. Prime Minister Narendra Modi ji, the cruel dictatorship of your government has taken Father Stan's life."
Anil Chamadia: 'Such people are a thorn in the flesh for the rulers' 
Senior journalist, editor and the author of a research-based book on the pro-savarna character of the Indian media, Anil Chamadia, says, "In India, those working for the Dalits and Adivasis are not allowed to live. You will find many a Dalit-Adivasi leader in the country but few are ready to lay down their lives for the cause of these peoples. These few leaders are an eyesore for the ruling classes. History is replete with such instances." 
Urmilesh: 'Systemic injustice' 
Senior journalist Urmilesh says, "Stan Swamy is no more. But his was not a normal death. It was a kind of murder – murder at the hands of the system. Keeping an 84-year-old in jail without a shred of evidence against him and amid a raging epidemic is a crime of monumental proportions. India is fast emerging as a centre of systemic crimes. We are sorry Swamy Sahab that while you fought to secure justice to the poor, this country's system did injustice with you. I never met you personally but I had heard a lot about you. My salutations and tributes."
Rajesh Kumar: 'Not death but murder by insensitive government' 
Well-known playwright Rajesh Kumar writes, "The news of his death makes me more angry than sad. And this would be the case with everyone. And why not? This is not a death. It is a murder by an insensitive government. But the conspirators were not limited to the government. The entire system was a part of this conspiracy. Whatever name you give it but he was hemmed in and killed. They cannot tolerate anyone standing up for the rights of the Adivasis, the Dalits, the minorities, the farmers and the workers. They cannot tolerate opposition. The Bhima-Koregaon incident was just an excuse. The fact is that they fear power slipping from their hands if the deprived, the oppressed and the marginalized join hands. The powers that be are freaking out. It is fascism in the garb of democracy." 
Subhash Chandra Kushwaha: 'Father fought for the Adivasis' 
Author Subhash Chandra Kushwaha writes, "We are deeply hurt. An innocent old man, suffering from Parkinson's, was framed and killed. It is an institutional murder. The NIA treated him inhumanly at the behest of the government. This is a cause for concern. A false case was foisted on the Father in connection with the Koregaon incident just to teach a lesson to those who fight for the rights of the poor. This was done to protect the interests of the fascist government. The Father was fighting for the Adivasis. The fact is that people who advocate the rights of original inhabitants of this land are anathema to both the government and the corporates. This was done at the instance of those who are looting the land and the natural wealth of the Adivasis. This is also an assault on the fundamental rights granted to us by the Constitution. The judiciary kept its eyes shut. This is a blot on the history of the judiciary. It failed to bail out an innocent old man. It failed to protect the Constitution. It gave no importance to the values of the social workers rotting in jails. Not providing proper medical care to an ailing man is tantamount to murdering him. Justice will be served only if those responsible are charged with murder. Let us see whether this jolt wakes up our judiciary." 
Dilip Mandal: 'They let him rot in jail, killed him'
Senior journalist Dilip Mandal writes, "Manoj Kulkarni Bhide, the terrorist who was responsible for the Bhima-Koregaon violence, is roaming free. The government chose to arrest an 84-year-old man who was working for the Adivasis of Jharkhand. An ailing Stan Swamy died for want of treatment. No charge against him was proved. History will record this incident as a murder for which the Modi government and the judiciary are responsible. They killed an old man who could not even walk, a man who supported the rights of the Adivasis – by letting him rot in jail. Shame on them!"
Translation: Amrish Herdenia; copy-editing: Anil
---
Forward Press also publishes books on Bahujan issues. Forward Press Books sheds light on the widespread problems as well as the finer aspects of Bahujan (Dalit, OBC, Adivasi, Nomadic, Pasmanda) society, culture, literature and politics. Contact us for a list of FP Books' titles and to order. Mobile: +917827427311, Email: info@forwardmagazine.in)

The titles from Forward Press Books are also available on Kindle and these e-books cost less than their print versions. Browse and buy:

The Case for Bahujan Literature

Dalit Panthers: An Authoritative History

Mahishasur: Mithak wa Paramparayen