Ramdhari Singh Diwakar is among the few leading Hindi litterateurs to use their works to target the inertia born of caste, class and patriarchy. Whether it was the changes brought about in Bihar by the 'Mandal movement' or by the decision to provide mandatory representation to women in Panchayati Raj institutions, Diwakar's writings present them all in their intricacy and detail. Panchami Tatpurush, Akal Sandhya, Pani Akash, Toottey Dayre and Dakhil Kharij are his six published novels. A forthcoming novel has been titled Antim Adhyay. He has also published an equal number of collections of short stories titled Makhan Pokhar, Varnashram, Hadtali Mod and Chhote-Chotte Bade Yuddh, among others. A commentary on the villages of north Bihar by Diwakar has been titled Jahan Apno Gaon.

Ramdhari Singh Diwakar has been honoured with Bihar Rajbhasha and Shrilal Shukla IFFCO Samman for his creative writing. Born in Narpatganj in Araria district of Bihar on 1 January 1945, Diwakar acquired primary education in his village school. For higher education, he went to Muzaffarpur and Bhagalpur. In 1979, he took up teaching as a profession. He taught in Nirmali and CM College, Darbhanga. He also served as director of Bihar Rajbhasha Parishad. Today, he lives in Patna and is engaged in writing full time. The second instalment of excerpts from his interview with Arun Narayan: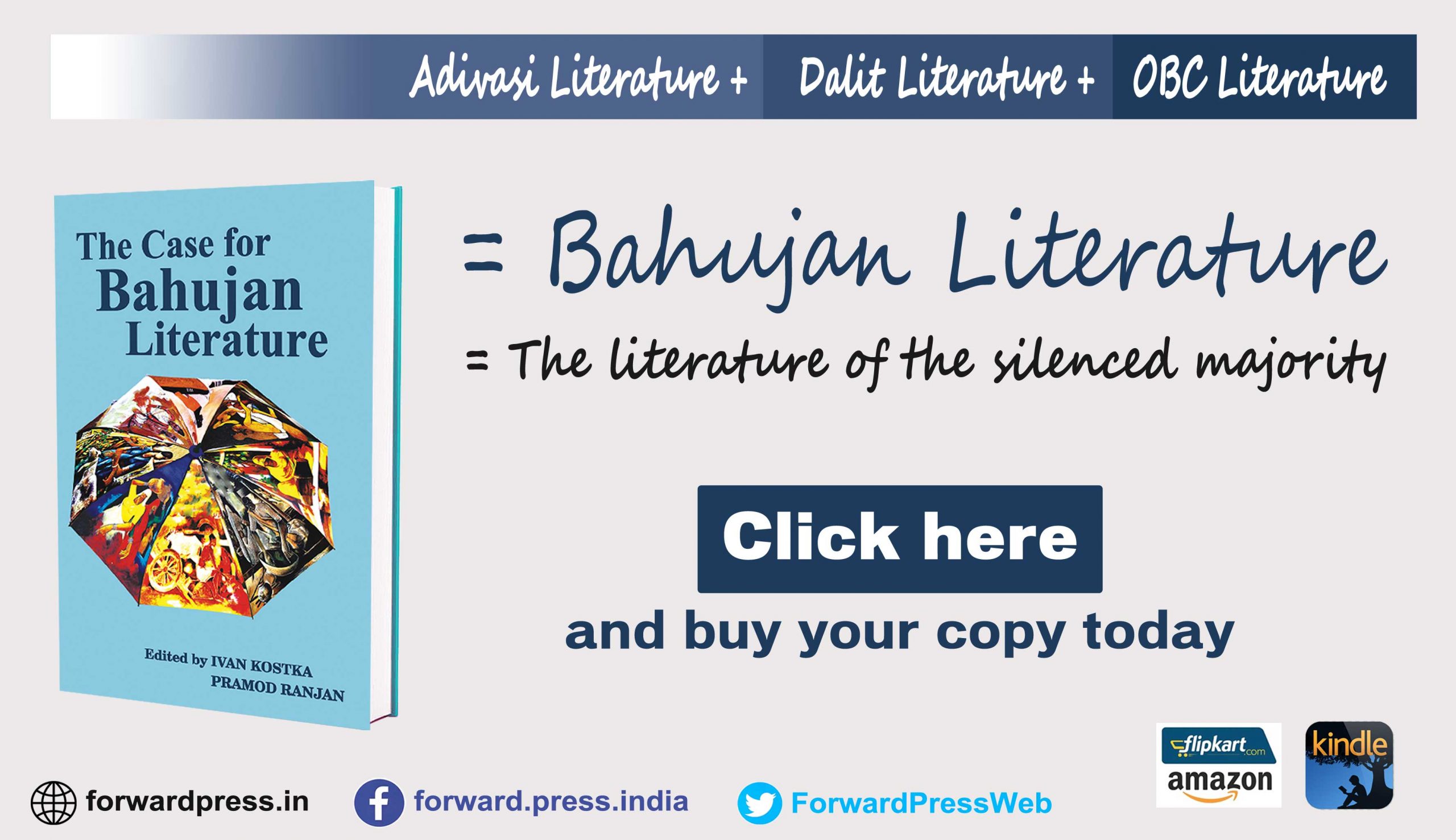 When was your first work published and in which journal? How was the literary atmosphere then?
I am basically a poet. I wanted to become one. But since my name read similar to Ramdhari Singh Dinkar, I bid goodbye to poetry. People would read 'Dinkar' in my name! Given the situation, I could not have carved out an identity for myself, so, I decided to switch to writing short stories. By then, some of my poems had been published. Aryavart, a Hindi daily published from Patna, was very popular then. It was the biggest newspaper of Bihar. Many of my poems were published in it. When I started writing short stories, Aryavart was the first to give me a platform. Four or five of my stories were published in the newspaper. I was a beginner. 
Are those stories compiled in the anthologies of your stories? 
Not all of them. Just one, Button, was published in my first collection of stories Naye Gaon Mein. The other three that I remember must be lying around somewhere in my files, were Raswanti, Main Bimaar Hoon and Bina Sidhiyon Walee Minar. I was an amateur writer then. Later, I found those stories a bit unpolished and therefore decided not to include them in the anthology. Now that a complete collection of my stories titled Ramdhari Singh Diwakar Ki Sampoorna Rachnayein is about to be published, those will be made available to the readers.
As a budding writer, you must have written other short stories, too? Were they published?
Yes, many of them were. In 1970, my short story Ek Goonga Ghar was published. I located it among my papers just a while back. But they were unrefined and roughly hewn. One such short story, which could not be published, was Neeli Roshni Ka Zahar. I found this, too, only recently. These stories were written prior to the year 1970. Later, as I was introduced to standard literary magazines and started reading well-known Hindi writers, the canvas of my thinking widened. Subsequently, I wrote a short story called Naye Gaon Mein, which was published in Kahanikar, a popular magazine edited by Kamal Gupt and published from Benaras. Before that, Asuvidha was published in Nayee Kahaniyan, edited by Amrit Rai. Whenever I introduce myself, I cite Asuvidha as my first short story. It was very different from the rather crude material I produced earlier. After that, I focused only on short stories. In 1973, my short story Tuladand was published in Dharmayug. That boosted my morale. I decided to give up the idea of becoming a professor or a scholar. My guru, Brijendra Narayan Singh, told me, "Don't run after scholarship. You just write stories. You do it well." Brijendra Babu had seen in me a scholarly potential after the publication of my research-based article Vidyapati Purva Maithili Bhasha Ka Swaroop in Aryavart.  
Would you like to share your memories of Dharmayug and Dharamvir Bharati with us? 
Dharmayug was a weekly with a mass circulation. It was widely read among middle-class Hindi-speaking families. Getting published in Dharmayug used to be a matter of pride. It could turn a greenhorn author into a star writer overnight. It was with great trepidation that I sent my short story for publication in Dharmayug. I was a lecturer at Nirmali College at the time. I was not sure whether the short story was up to the mark. It was returned unpublished along with a handwritten note by Bharati ji. It read, "Dear friend, your story has a story within it. Either rewrite it or send another story." I was exultant to receive the note. It felt great that Dr Bharati had read the story by a novice like me and had given a positive reaction, showing that he had hopes from me. Such editors evoke respect and reverence. Today, find me an editor who would encourage a new writer in this manner! I rewrote the story and gave it a new title, Tuladand. I read it out to four or five friends of mine in Nirmali. All of them said it was good and that I should send it to Dharmayug. I did that, with 'Diwakar' as the byline. The short story was accepted for publication and I was asked to send my brief introduction. I wrote back and gave my full name Ramdhari Singh Diwakar. Since then, my short stories started getting published in Dharmayug off and on. Besides, I also started getting published in Saptahik Hindustan, Ravivar, Navneet, etc. At the time, Sarika was spearheading the 'Samantar Katha Andolan'. I sent one or two of my short stories to them but they were rejected. I remember another incident. After the publication of Tuladand in Dharmayug, I happened to visit Pune in connection with my research work. From there I went to Bombay for a day. I thought I should visit The Times of India office and meet Dr Dharamvir Bharati. It was my first visit to Bombay. I somehow found my way to the office. The offices of Dharmayug, Sarika and Madhuri were located side by side in the building of The Times of India. I was told that Bharati ji was not in the office. I met Manmohan Saral, who was an assistant editor with Dharmayug. Since my story had been published only two months ago and since he had written the letter accepting it for publication, he remembered my name. He took me to the office of Sarika and introduced me to Kamleshwar. Kamleshwar ji was extremely busy. He glanced at me but did not say anything. I sat there for about 10 minutes but he did not utter a word. I returned to Manmohan Saral's cabin. Saral ji took me to the printing press of The Times of India. The Durga Puja special number of Dharmayug was being printed. I left the building quite disturbed that Kamleshwar had ignored me. Later, I did tell Kamleshwar ji about what I felt. He was at Patna to receive the Bihar Rashtrabhasha Shikhar Samman. I had proposed his name for the Shikhar Samman. Kamleshwar ji went on to write the foreword to my novel Akal Sandhya. In one of his articles, he referred to me as an "eminent Hindi short-story writer". 
Your stories were published in Saptahik Hindustan. Any reminiscences about that publication?
About 8-10 stories of mine were published in Saptahik Hindustan. My short story Makhan Pokhar was serialized in Saptahik Hindustan. When I sent it for publication, the editor, Manohar Shyam Joshi, wrote to me saying, "Diwakar ji, I think this is not a novelette but a short story. You are yourself a short-story writer. You yourself should decide whether this is a short story or a novel." Himanshu Joshi was the sub-editor of Saptahik Hindustan at the time. He accepted it for publication as a novelette and published it in instalments. I was a bit taken aback. How can two accomplished litterateurs have different yardsticks? Himanshu Joshi liked me a lot. Whenever he wrote to me, he encouraged me to write something and send it for publication to Saptahik Hindustan. He was the first to suggest that I write a novel. 
How was your experience with Ravivar? 
Ravivar was published from Kolkata. It soon caught the imagination of the people. It was launched during the JP Movement. Its inaugural issue carried photographs of Jai Prakash Narayan and Phanishwarnath Renu on the cover page. My short stories were published in Ravivar. I also wrote one or two reports for the publication. One of them brought me trouble. It was titled "Darbhanga: Khabar Aafat Laati Hai". It was about a rape victim – a bangle seller. A small item about the incident was published in some magazine. S.P. Singh from Ravivar sent a telegram to me saying that I should write a detailed report on it. The report I ended up writing was about inaction on the part of the police, which had suppressed the incident. The police searched for me. But the story was published with the byline Diwakar and the cops could not find a Diwakar in the area. After Dinman, Ravivar was the biggest Hindi magazine. My stories Alag Alag Aparichay and Sankraman were published in Ravivar. Thanks to Ravivar, I became a familiar name among Hindi readers. 
Anything about Hans and Rajendra Yadav which you remember? 
My writings were published in many well known magazines. But it was Hans which fetched me recognition as a fiction writer. Rajendra Yadav was an editor par excellence. I have many memories of him. There were hundreds of writers like me who considered Rajendra Yadav their very own. He had close relations with the young and the old writers alike. He liked me, too. But many a time, I could meet his expectations. There must hardly be another editor who read as voraciously as him. He thoroughly read every book that was reviewed in Hans. He read my novel Panchami Tatpurush. He rang me up at 5 in the morning. "I have just finished reading your novel. But tell me, Diwakar ji, why are all the heroines of your stories fair-skinned?" He followed up the call with a letter. He published reviews of the novel by Ramesh Upadhyay and Sanjeev in Hans. Age was just a number for him. He treated both young and elderly writers as friends. In the year 2000, I was honoured at the Hindi Bhavan in Delhi for my novel Tootte Daayre. He also attended the function. I asked him, "How come you are here?" He said, "I have come because of you." Himanshu Joshi, Sera Yatri, Mahesh Darpan and Sherjung Garg also attended the function. Rajendra ji was largely critical of me. But I could gauge how happy he was inside. If Rajendra ji liked a work, he went overboard praising it. One example is my story Randiyan, which was published in Hans within 13 days of submission. It was rare for Hans to make a decision on a short story sent for publication so fast. Sanjeev was the editor of Hans at the time. He phoned me to say that the short story had reached him. "I read it and forwarded it to Rajendra ji. He read it immediately. The matter for the next issue was ready to go to press. He removed a short story from it and replaced it with yours," Sanjeev told me. I had given another title to the story. It was not Randiyan. A college teacher like me could not have given such a title. I would have been ashamed. But Rajendra ji gave it the title Randiyan. After publishing it in Hans, he requested many writers to read it. During an interview, he asked Maitreyi Pushpa, "Have you read Diwakar ji's Randiyan?" Maitreyi replied, "No, I haven't. And why would I?" From that day, I stopped reading Maitreyi Pushpa. When she wouldn't read my stories, why should I read hers? In March 2018, she came to Patna. But she was rather cold towards me. It probably had something to do with my reaction. 
(To be continued)
(Translation: Amrish Herdenia; copy-editing: Anil)
---
Forward Press also publishes books on Bahujan issues. Forward Press Books sheds light on the widespread problems as well as the finer aspects of Bahujan (Dalit, OBC, Adivasi, Nomadic, Pasmanda) society, culture, literature and politics. Contact us for a list of FP Books' titles and to order. Mobile: +917827427311, Email: info@forwardmagazine.in)

The titles from Forward Press Books are also available on Kindle and these e-books cost less than their print versions. Browse and buy:

The Case for Bahujan Literature

Dalit Panthers: An Authoritative History

Mahishasur: Mithak wa Paramparayen