Who is an actor? One who performs for the screen? Or is there something more to it? An actor scripts his own story too – through his hard work and his talent. Some of his films are a hit. Others flop. How does life treat a film actor who comes from India's Bahujan community? Who has no helping hand, no godfather? FORWARD Press correspondent Mukesh talked to two such film actors – Gagan Nimesh and Rahul Daksha.
GAGAN NIMESH
After completing his postgraduation in acting from the Film and Television Institute of India, Gagan Nimesh is struggling in the world of cinema. Beginning his career with a few short films and  theatre, Gagan has proved his acting credentials in three films – Manishankar's Knockout, Anand Kumar's Zila Ghaziabad and recently released Shejal Shah's Hansmukh Pighal Gaya. Gagan was born in a Dalit family.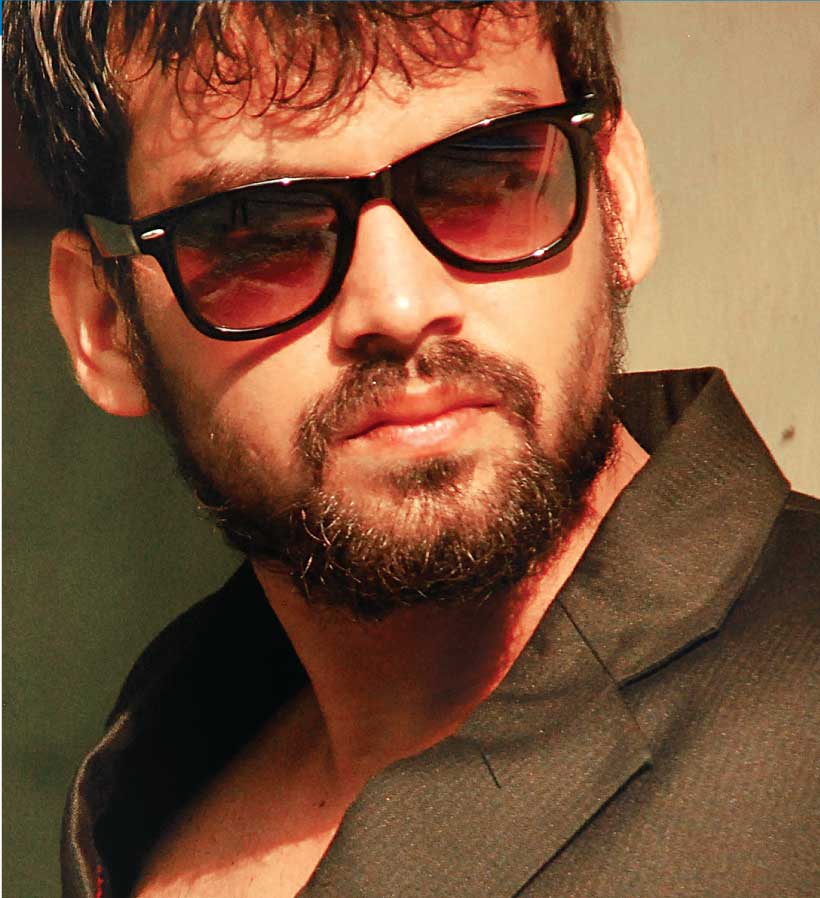 FORWARD Press (FP): In your view, who rules the roost in the world of celluloid? Star sons or rich brats?
Gagan Nimesh (GN): I think the ultimate winner is the one who is a good actor and can adjust himself to any situation. It doesn't make a difference if he is the son of a film star or if he comes from a rich family. What makes the difference is how good an actor he is. A star son or a rich brat is bound to get a film or two but if he is not a good actor, people will discard him. On the other hand, if someone is neither a star son nor rolling in wealth but is a good actor, people will like him and he will get work.
FP: Does the caste or looks of an actor come in his way?
GN: Never. Art is above the considerations of caste and looks. There are many actors in this industry who are not good looking and neither do they belong to a high caste but still they are successful and are acknowledged as such. I will give the example of Nawajuddin Siddiqui, Who has influelced me a lot. He is an accomplished actor who has proved himself. An artiste's caste and looks are his art. Caste may be a bar in the field of politics but in the field of art…no one can dictate what the people will like or not like. If people like a Khan, a Bachchan or a Kapoor, they expect that their progeny will also be like them. That is all. But even they have to work hard to win the hearts of the people. A person of any caste can become successful and popular through his hard work.
FP: Some people get entry into cinema or theatre quite easily, others keep on waiting in the queue. What differentiate them?
GN: Both luck and hard work is important in the field of films and theatre. Luck can fetch you some initial work but if you don't work hard enough, you are unlikely to get any more work. Hard work and dedication are behind the success of every single successful actor of today. The 'mantra' of success is: don't lose patience, continue to work hard.
RAHUL DAKSHA
Hailing from a backward caste, Rahul Dahska came to Mumbai from Etawah district of Uttar Pradesh and is now in the film world. He has been associated with radio and films for the last eight years.
FORWARD Press (FP): Who succeeds in this industry? How difficult things are for those coming from the Bahujan community?
Rahul Daksha (RD): I come from a backward caste and on the strength of my struggle, I've travelled from the lanes of Etawah to Mumbai. Besides dozens of plays and short films, I have also done two big films Rajneeti and Arakshan. Do you still have any doubts? Only those who have talent and are willing to work hard, succeed. Of course, if you don't have anyone to bank upon, success may come a bit late to you.
FP: Does the caste or looks of an actor make a difference?
RD: To some extent it happened with me; but now it is not so…at least I don't think so.
FP: Did your caste ever come in the way of your growth as an actor?
RD: Never. Art is interested only in your talent.
FP: Some artistes get an easy entry into the films and plays while others keep on waiting. Are there any criterion which decide who goes in and who is kept out?
RD: Those who get an easy entry do not last long…instead of thinking about criterion, one should continue to struggle in the right direction.
Published in the August 2013 issue of the Forward Press magazine