This festival of Bhaldeo celebrated the life and sacrifice of Baliraja and is a festival of peasant culture. Even today, farmers are referred to as Baliraja. Baliraja died while fighting foreign Aryans who were looting farmers. Farmers should draw inspiration from this splendid history," Maharaja Satyajeet Singh Raje Gaikwad appealed during his speech at the Bhaldeo Celebration Closure Ceremony. The one-day Bhaldeo-Baliraja Festival was held at Gondur village in Dhule district in Maharashtra on 12 September. On this occasion a book on Baliraja written by Prof. Shrawan Deore was also released.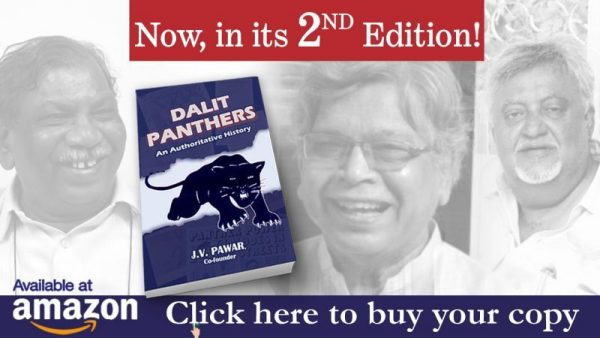 Bhaldeo, the replica of Baliraja made from bullock dung was also installed at the residence of Vilasrao Mali, a progressive farmer, in Gondur village. Vilasrao Mali has been honored by government with 'Udyanpandit' and 'Vanashree' awards. Every year his family organizes the installation of Bhaldeo, a tradition that has a history of thousands of years. This commemoration celebration ends after seven day.
Senior OBC leader Dadaji Pawar presided over the program. The book describing the history of Bhaldeo written by Prof. Deore was released by well-known OBC journalist Yogendra Junagade. Speaking on the occasion, Junagade said, "We all have forgotten the history of our ancestors. Baliraja was our ancestor. He laid his life for farmers. This complete history has been revived through this book. Prof. Shrawan Deore has taken up this task of searching the glorious history of Baliraja, by taking the reference of philosophy from Tatyasaheb Mahatma Jotirao Phule and the scholar of ancient studies Comrade Sharad Patil. Now, he should not stop with Baliraja, he should search the history of Kulmata, Navaratra, Holi festivals as well."
Concluding the programme, Dadaji Pawar in his presidential speech said, "The story of Baliraja, who lost the fight with Aryan Vaman and was buried, is told in various myths. Bhaldeo and Balideo are the same and is itself the festival of Baliraja. In rural areas even today, while waving the lamp around their son's, brother's and Husbund's head, mothers and sisters pray, 'Ida peeda jaao! Balich Rajya Yevo' (Let all troubles created by the Aryans vanish! And let the kingdom of Baliraja come). In Tatyasaheb Mahatma Jotirao Phule's book Gulamgiri, the details of the fierce war between Aryan Vaman and Baliraja has been described. It is also proved that Baliraja has been killed by deceit."
Earlier, Vilasrao Mali welcomed one and all. Rajendra Mahale was specially honored for being selected unanimously as the President at Maharashtra Working Committee of the Majur Sahakari Sangh (Fedaration of Laborers). In this program, ex-president of Maratha Seva Sangh Bhausaheb Deore, ex-Minister Vijay Nawal Patil, Gulab Patil, senior citizen Rangrao Anna Koli, Siddhartha Jadhav, ex-Mayor of Shirpur Pramod Chavhan, Anil Patil of Sambhaji Brigade and other honorable persons were present.
Vote of thanks was given by Yogesh Mali and Swapnil Gondurkar  Farmers and farm laborers from the Gondur region were present at the venue in a great number.
Published in the October 2013 issue of the Forward Press magazine
---
Forward Press also publishes books on Bahujan issues. Forward Press Books sheds light on the widespread problems as well as the finer aspects of Bahujan (Dalit, OBC, Adivasi, Nomadic, Pasmanda) society, culture, literature and politics. Contact us for a list of FP Books' titles and to order. Mobile: +917827427311, Email: info@forwardmagazine.in)

The titles from Forward Press Books are also available on Kindle and these e-books cost less than their print versions. Browse and buy:

The Case for Bahujan Literature

Dalit Panthers: An Authoritative History

Mahishasur: Mithak wa Paramparayen