None with the sole exception of Buddha questioned the social system propounded by the "Purush Sukta" – a system which etched our caste on our foreheads. We designated some places, persons and institutions to be superior and sacred, for instance, centres for dissemination of knowledge, teachers, books (Gita, Manusmiriti, Ramcharitmanas, etc) and temples, as well as some traditions like particular ways of idol worship and certain codes of conduct that are imposed on women and Dalits.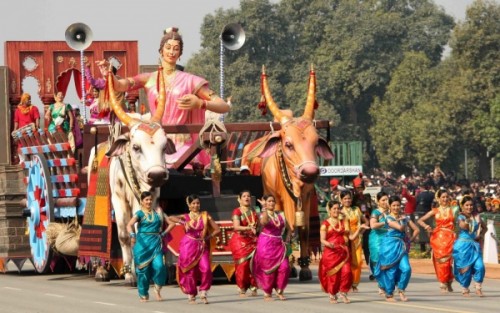 The marginalized Shramans have been engaged in an eternal struggle for power with the parasitic sections of society. The tradition of re-rendering religious scriptures began. Dilip Mandal wants to know whether these scriptures hurt the feelings of anyone. (Mahishasur, edited by Pramod Ranjan, Dusadh Publications). Yes, religious scriptures often encroach upon the traditions and values of each other. That is why Pramod Ranjan writes that the social groups oppressed by the Hindu religion will deconstruct the message of the scriptures and build their own versions [editorial, Who are the Bahujans Worshipping? (2013)]. The more assertive these new versions are, the faster will be the dismantling of the chains of the Bahujans' cultural slavery.
In the Bible's story of Adam and Eve, it is said that the power of imagination and intelligence distinguishes humans from other forms of life. It is true that evolution has disengaged man from nature and he is now far away from his original home that was in the lap of nature. But Dalits have been living close to nature for a comparatively long period and even today, a large percentage of them still have close links to nature. They settled near rivers. Tree groves were close to their settlements and a neem tree in the courtyard was a must. They were also aware of the usefulness of the trees. The twigs and bark of neem, for instance, were used for treatment of common ailments and in various rituals. Besides neem, peepal, mango, mahua and babul trees also had their own uses. Go to any Dalit village, hamlet or settlement and besides labourers' songs, you will also hear songs about water, fire, weather, etc. Dalits sang songs to invite the rain and when the skies opened up, they sang rain songs:
Megha bhaiya paani de, paani de gurpaani de.
Tere ghar mein varsha hogi, ghar-bahar mein varsha hogi,
Dhan buaue jayegein,
Buddhe maand piyengein, jawan chawal khayegein
(O' clouds give us water, give us jaggery and water,
It will rain in the house, it will rain outside it,
Paddy will be sown,
The elderly will drink starch, the youngsters will eat rice)
The Dalits living in different states, regions and islands had different religious beliefs, although these are gradually being lost. The mythological tale of "Goga" or "Jaharpeer" is about keeping snakes in check and protecting yourself from them. There was a tradition of worshipping the plough, grub-axe, "raapi" and "haada" (used to cut leather), scissors, wooden "phala", grinding stone and all other implements used in homes and for farming.
Arts have been part of the human journey from time immemorial. They slowly seeped into the traditions, which went on changing with time. When a sense of history developed in humans, it opened up a new world for them. After all, Dalits too want moments of peace and happiness that can help them forget their pain and misery; they also want to immerse themselves in their own music, songs and traditions. For instance, in West Bengal, there was the tradition of "baaul" singing among the Dalits. In Chhattisgarh, there were "panthi" songs, in Bihar and UP there was "nautanki" and in Maharashtra, "tamasha". Folk plays, art and songs have been an integral part of the Dalit tradition. They have their own history and culture. The festivals of Savarnas were used to introduce them to Hindu traditions. Their heroes were turned into villains. Their women were turned into prostitutes – called "devdasi" in south India and "bedni" in Madhya Pradesh and Uttar Pradesh. Dalits should reflect on this. They should think how the Savarnas have imposed classical music and art on them. There is a famous book titled The Roots in black literature that calls upon the African-American community to go back to its traditions, culture, history and literature. I would do the same to the Dalits who have joined the mad race for modernity and are knowingly or unknowingly allowing Brahmanical traditions to overwhelm them.
Published in the October 2015 issue of the FORWARD Press magazine