The publication of India's first fully bilingual (English-Hindi) monthly magazine FORWARD Press began in May 2009. It put a new issue on the newsstands every month until June this year, when the magazine went online, suspending the publication of the print edition.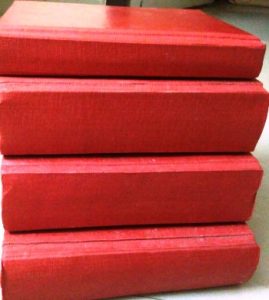 The print edition – that is, 82 issues in all – carried a large number of articles on Dalitbahujan literature, culture, politics and struggles. These articles contain invaluable material on caste discourse for scholars and researchers. Bound sets of all issues of FP are available with the Marginalised Publications, IGNOU Road, New Delhi for sale. Readers and researchers from all over India have evinced great interest in these sets and placed orders for copies. The price of the sets so far has been Rs2000 each. As the stock of old issues is running out, we've had to spend on photocopying to complete sets. Other costs have also gone up.
Hence, to cover these extra expenses, the price of a set will be fixed at Rs3000 each effective from 15 October 2016. All those who want to take advantage of the existing lower price should ensure that their cheques reach the seller before the cut-off date. The library rate remains unchanged at Rs7500 a set.
As earlier, postal/courier expenses will be extra.
To order the set, contact: Mobile: 9968527911
Email: themarginalisedpublication@gmail.com