NEW DELHI, 14 October: The cultural movement centred on Mahishasur has provided a fillip to the struggle for water, forests and land in Chhattisgarh. While a political movement only brings together social activists and others with an active public life, a cultural movement can and does involve the ordinary people, women and teenagers.
This Mahishasur movement began in Chhattisgarh in March 2016 when the RSS took out a rally in a town called Manpur, demanding the arrest of Vivek Kumar, one of the publishers of the Dakshin Koshal newspaper. Their allenhhgation was that Vivek Kumar had insulted Hindu goddess Durga in one of his Facebook posts. Vivek was arrested and had to spend months behind bars. Vivek Kumar, a social activist and businessman, is quite popular in Manpur. The assault on him angered the Dalits, OBCs and Tribals of the area, who staged dharnas and demonstrations against the humiliation of Bahujan hero Mahishasur and had a FIR registered against people who had insulted Mahishasur. The high court refused anticipatory bail to the accused, who are still absconding.
For detailed information, click  here.
The furore over the issue had barely settled, when, in September 2016, right-wing forces launched a campaign against Manish Kunjam, a popular CPI leader of Sukma and the national general secretary of Adivasi Mahasabha. Kunjam was charged with posting a message on WhatsApp groups about Durga. The right-wingers called for a daylong bandh in Sukma. In response, tribal organizations also announced a bandh, and Sukma and other towns in the villages remained closed for several days at a stretch.
For detailed information, click here
Similarly, in the first week of October, Vikas Khandekar, a dynamic leader of the Satnami sect from Mungeli town, was arrested. Earlier, some people associated with the RSS had garlanded "Jait Khambh", a sacred place of the Satnami sect, with shoes and had ransacked Dalit settlements. Since this incident, a large number of Dalitbahujan social and political activists have arrived in Mungeli. The town is tense and prohibitory orders under section 144 of the CrPC have been in force in the town for the past several days.
Similar incidents were reported from Hamar Basna, Jashpur and other towns of the state. In Jashpur, a doctor's WhatsApp message had created the stir.
These incidents have made the Bahujans determined to hold huge Mahishasur Day celebrations in Chhattisgarh. On 15 October, families of different tribes will reach Sukma in big numbers to participate in a function. Let us try to understand these events with the help of reports published in local editions of some newspapers and websites.
Mahishasur: Ek Jannayak is the hot pick
Forward Press Book's Mahishasur: Ek Jannayak has been well received. Its first edition (1100 copies) has sold out. The book had hit the shelves in June 2016. Now, the second edition of the book has been published. The Hindustan Times, in its issue dated 8 October, listed it among the "hot picks" on its book-review page and Hindustan, the Hindi daily of the same group, published the book's review in its issue dated 9 October.
WhatsApp message kicks up furore
Newspapers published from Chhattisgarh have carried reports on protests, arson, rallies, bandhs etc in different parts of the state in the wake of the WhatsApp message: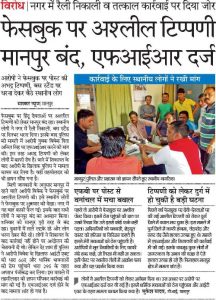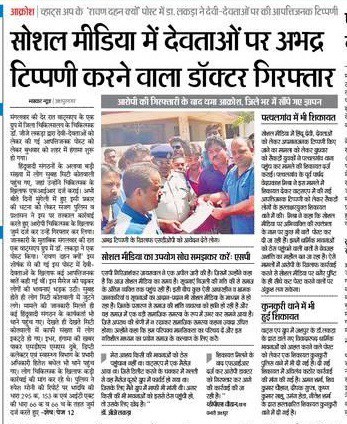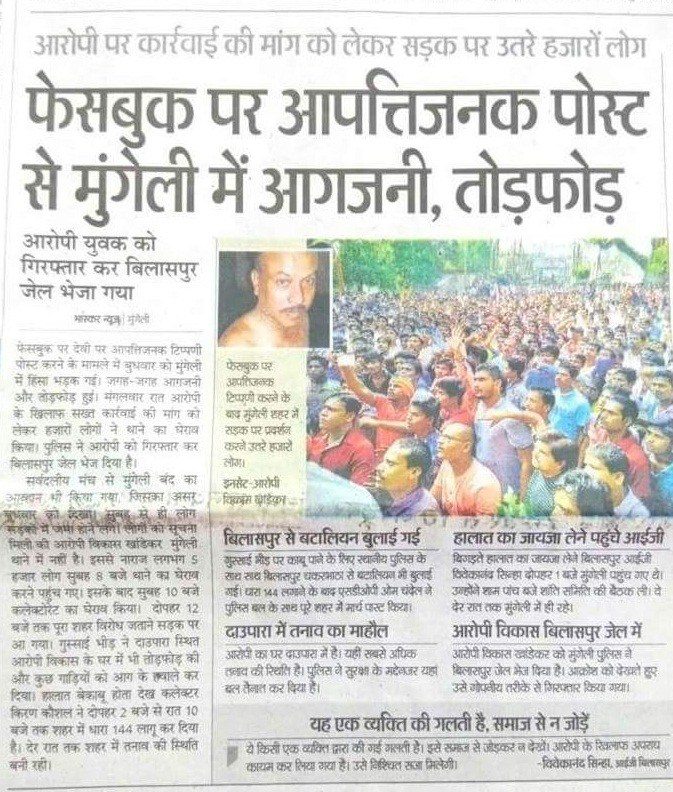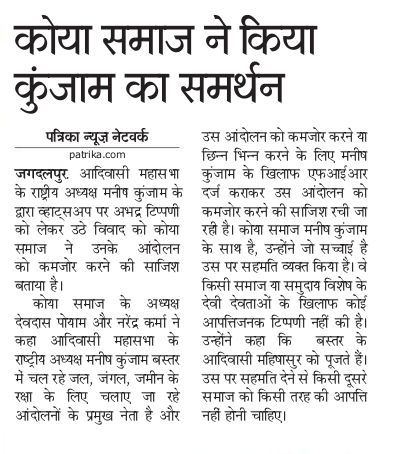 https://www.youtube.com/watch?v=cN2iLQgWUdA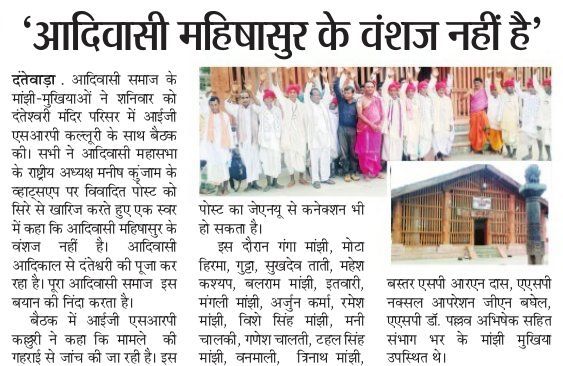 There are also reports of FIRs being filed against Dalit, Tribal and OBC youth and those in jobs regarding WhatsApp message in Rajasthan and some other states.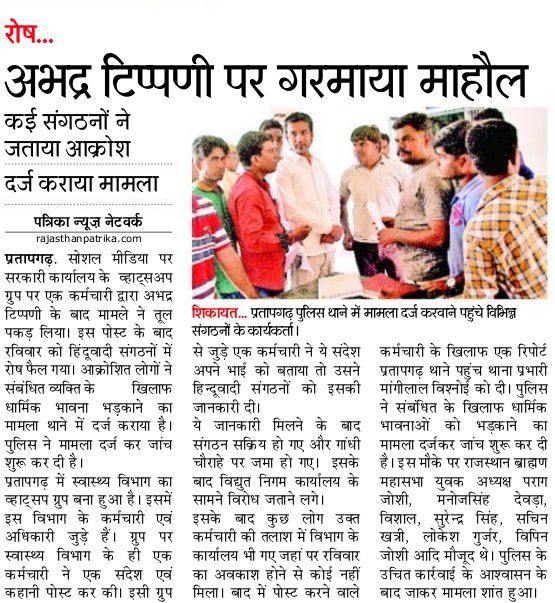 ---
For more information on Mahishasur, see Mahishasur: A People's Hero. The book is available both in English and Hindi. Contact The Marginalised, Delhi (Phone: 9968527911).
Or, find the book on Amazon:  Mahishasur: A People's Hero  (English edition),  Mahishasur: Ek Jan Nayak (Hindi edition)